If you are wondering how to become a QA manager or test lead, these simple steps and tips to use, will help you on your way.
Sooner or later, we reach a career crossroads where our future professional direction needs to be determined. Some may lean towards becoming a niche technical expert, while others want to learn how to become a QA manager. Whichever direction is pulling you, various factors need to be considered, including company opportunities, personal abilities and advantages, and current and future industry trends, etc.
In most cases, to be eligible for a QA Manager role, it is assumed that you have had a successful experience as a QA/Test Lead. You may also need to have specific certifications and qualifications, but getting the desired position at the right time is usually a more complex equation, along with several unknown factors.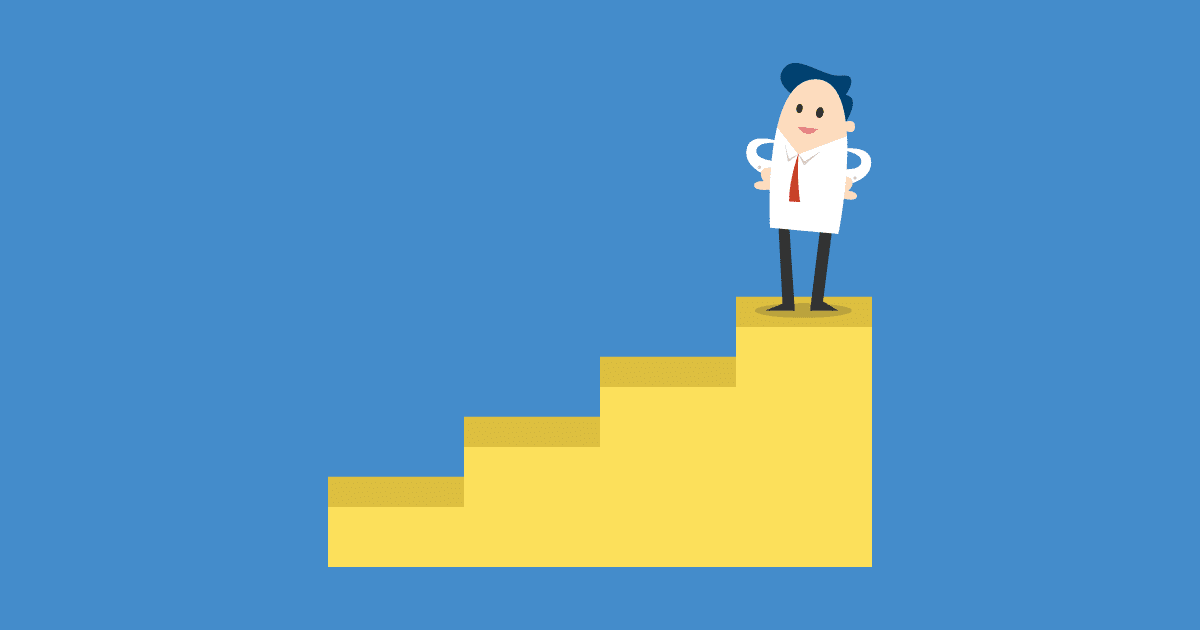 Becoming a QA Manager
The TOP (or OPT) model
This is where the TOP (aka OPT) model comes to the assistance, representing how the proper combination of important main factors can help you to climb the career ladder.
T – Talent – This means that you have the right traits and skill set (both hard and soft skills) required for the role.
O – Organization (or sometimes, opportunity) – Means that you are in the right place for this role (your organization is interested in the role you are striving for; you fit each other in terms of culture; the organization is growing and so are its number of employees).
P – Passion – You really want to achieve this goal and are ready to make a bit more efforts than an average employee in your current role. You are proactive in your job and your further career growth. You own your personal/career development plan.

If your current company doesn't make a good 'O', it's probably time to look for a more relevant place to work. Study the available job options carefully and try to find the best TOP combination among them. Otherwise, if you see your current employer as a being suitable 'O', then your task is to take care of 'T' and 'P'. Passion is mostly about your motivation and readiness to contribute actively into your potential growth, while 'T', in combination with your natural talents, can be described as having the proper skill set for your desired role. It is important that you develop this as much as possible before you can be considered for the role, so when the opportunity arises, you meet it armed and ready.
What is a Test/QA Manager's Skill Set?
It's time to have a closer look at some key skills required for a QA Manager role – and start to take every opportunity to develop them:
The ability to set up the process for a large QA team or a small- to mid-sized organization.
Risk management.
Test planning and estimation.
Experience in leading a team, and the ability to manage a team of 10+ people.
Ability to select and maintain tools for the testing process and test management purposes.
Strong understanding of QA metrics and an ability to set effective KPIs for achieving the project/testing goals.
Ability to cooperate between teams and communicate with all levels of stakeholders (often remote and distributed), effectively and efficiently.
Some Other Important Tips
It might not sound obvious, but a career can be described as a set of decisions made about us by other people. So, how can you influence these decisions for the best?
Be visible. No one wants to be the one whose manager – while proposing them for a new role – hears back from the boss: "Errr… Who's that?"
Don't be irreplaceable. This may seem counterintuitive, but think about it: when you're a perfect fit for your current role and no one else can do your job, you make it impossible to be moved to another position. So, prepare for change ahead of time and try to share some of your responsibilities where possible, so that your successor will be able to take over from you with minimum effort.
Look to expand your responsibilities. First, do your direct responsibilities well, and make sure your manager is aware of this (you can confirm this during 1-to-1 meetings). Then, go beyond them. Don't miss an opportunity to take on responsibilities that belong (or make you closer) to your desired role. Be proactive. For example, if you are interested in team leading and management, use every opportunity to look behind the scenes of the manager's daily life. Eventually, this will really help you to manoeuvre smoothly into the position of a QA Manager.
Build long-term relationships with your company and colleagues. The world is small, and good relationships really matter. Imagine being considered for promotion to a company or project where the person in charge is one of your ex-colleagues that you used to have conflict with. Can you see the chances dwindling? Always think long-term when working with your colleagues, managers, company and clients. Try to be a problem solver, not a trouble-maker. This is not only a more pleasant way to collaborate, but is also a productive one.
Conclusion
Career building is a complex process that depends on a lot of factors – but with proper intention, planning and action, you can make it far more predictable and achievable. Don't forget to train both hard and soft skills required for the selected role, and make sure you work within a suitable environment that encourages you to grow. Good luck!